Find the Best Preschool Job Near You!
Welcome to Circle Time Jobs, where we connect passionate individuals with rewarding careers. If you have a love for working with young children and a desire to shape their early educational experiences, then you're in the right place. We specialize in connecting preschool job seekers with opportunities in preschool education so that you can find the perfect preschool teacher position near you.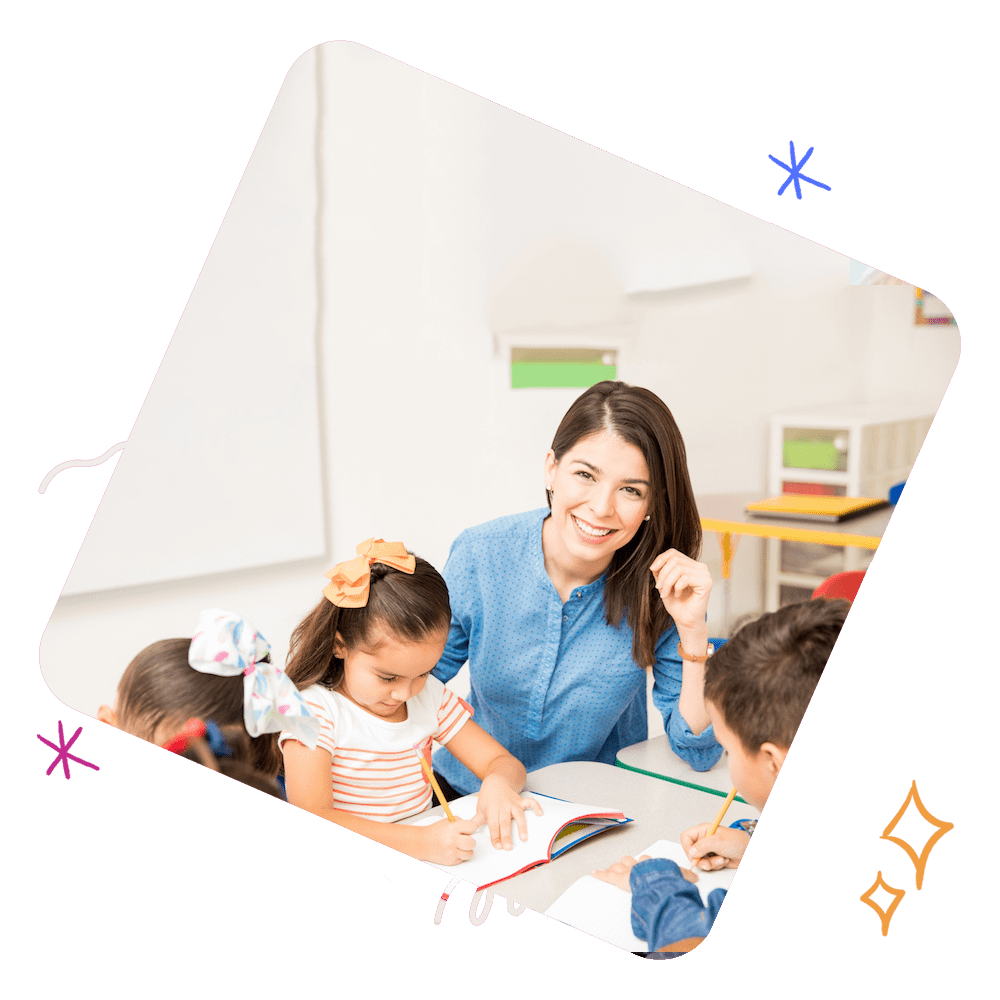 Preschool Teacher Job Description:
As a preschool teacher, you will play a vital role in laying the foundation for a child's educational journey. Your responsibilities will include creating a safe and nurturing environment, developing an age-appropriate curriculum, and fostering a love for learning. Here are some key aspects of the preschool teacher's role:
Classroom Management:
Maintain a well-organized and stimulating classroom environment conducive to learning.
Establish and enforce rules and routines to promote positive behavior and discipline.
Ensure the safety and well-being of all children in your care.
Design and implement developmentally appropriate lesson plans that promote cognitive, social, and emotional growth.
Introduce concepts through engaging activities, stories, and play-based learning.
Use a variety of teaching methods to accommodate different learning styles.
Assessment and Progress Monitoring:
Regularly evaluate each child's progress and provide feedback to parents and caregivers.
Identify areas of strength and areas for improvement, and develop strategies to support individual learning needs.
Maintain accurate records and documentation of children's development and achievements.
Establish open and effective communication with parents or guardians to ensure a collaborative learning environment.
Conduct parent-teacher conferences to discuss children's progress and address any concerns.
Provide resources and suggestions for extending learning at home.
Stay updated with the latest early childhood education research, best practices, and curriculum frameworks.
Participate in professional development opportunities, workshops, and training sessions.
Engage in ongoing self-reflection and seek feedback to enhance teaching practices.
Qualifications and Requirements
A minimum of a high school diploma or equivalent is typically required, although a degree in early childhood education or a related field is preferred.
Relevant certifications or licenses, such as a Child Development Associate (CDA) credential, are highly valued.
Experience working with preschool-age children, either through previous teaching positions or relevant volunteer work.
Strong communication skills and the ability to work collaboratively with parents, colleagues, and administrators.
Patience, creativity, and a genuine passion for early childhood education.
Knowledge of developmentally appropriate practices and early learning standards.
Find Your Dream Preschool Job Today!
Begin your journey towards a fulfilling career as a preschool teacher by browsing through our preschool job listings. We partner with preschools and early learning centers across the United States, ensuring that you'll find opportunities near you. Simply search for available positions, explore job descriptions, and submit your application directly through our user-friendly platform.
At our childcare and preschool job portal site, we are committed to supporting your professional growth and helping you find the perfect fit for your skills and aspirations. Join our community today and embark on a rewarding career as a preschool teacher!