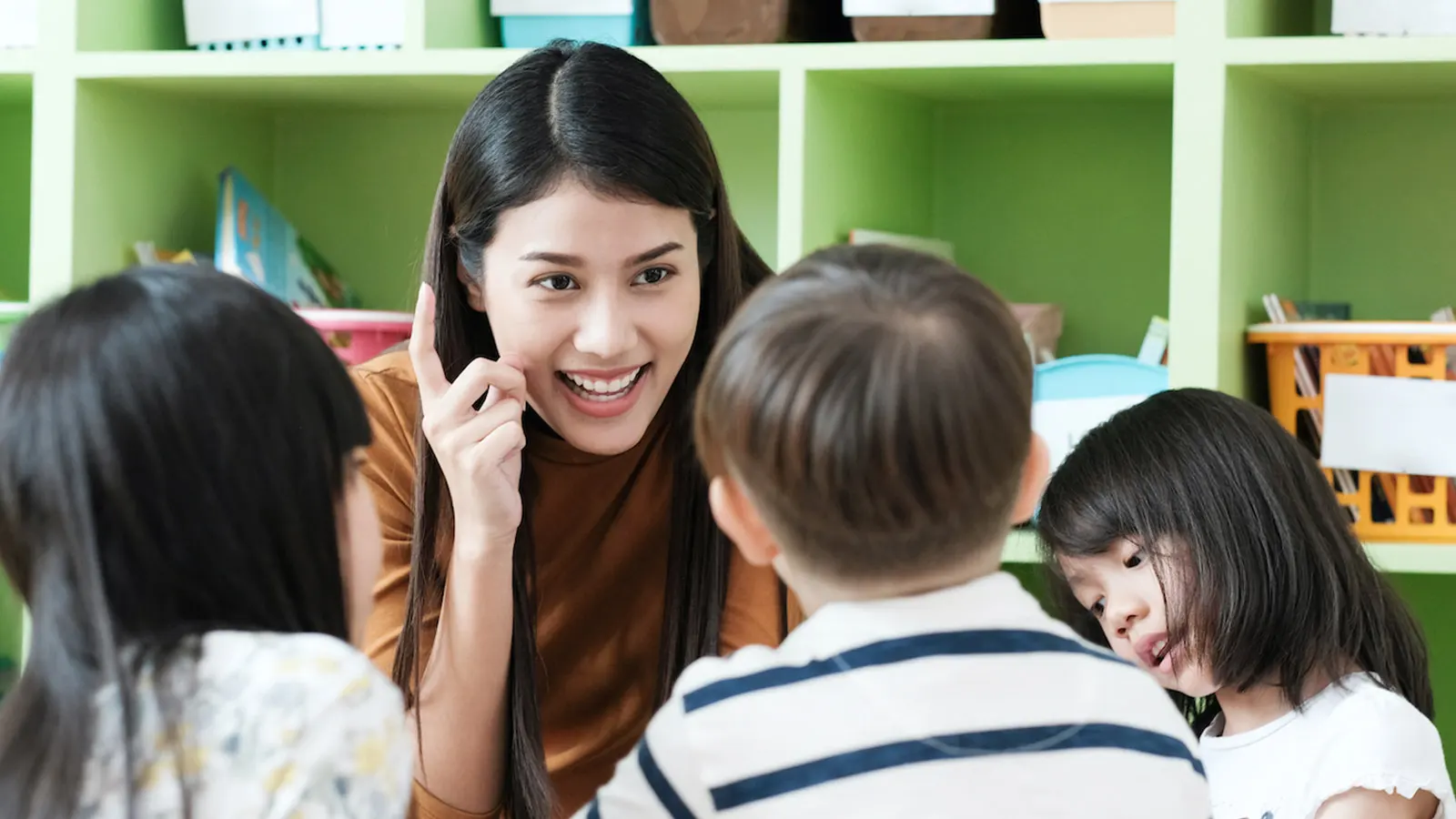 What Certifications and Degrees are Required for Early Childhood Education Jobs?
Early childhood education is a rewarding field that plays a crucial role in shaping our children's future. Whether you aspire to become a preschool teacher, childcare provider, or director of an early childhood program, some specific qualifications and credentials can help you excel in your career. In the United States, the requirements can vary depending on the state, position, and employer. In this blog post, we'll explore the common certifications and degrees needed for early childhood education jobs.
High School Diploma or Equivalent
For many entry-level positions in early childhood education, such as teacher assistants or childcare workers, a high school diploma or its equivalent is the minimum requirement. These roles often involve assisting experienced educators in creating a safe and nurturing environment for young children.
Child care Worker or Teacher Assistant: You will assist in the daily care of young children in settings like daycare centers, helping them with activities and meals and ensuring their safety.
Child Development Associate (CDA) Credential
If you're aiming for a more advanced role in early childhood education, obtaining a Child Development Associate (CDA) credential is a valuable step. This nationally recognized certification is often preferred or required for positions in preschools and childcare centers. To earn a CDA, candidates typically complete a training program, accumulate hours of work experience, and pass an assessment, demonstrating their expertise in child development and caregiving.
Preschool Teacher Assistant: With a CDA credential, you can work as an assistant in a preschool, supporting the lead teacher in creating a stimulating learning environment.

Childcare Center Teacher: Childcare centers often prefer or require CDAs for teacher positions, where you'll engage children in age-appropriate activities and monitor their development.
Associate's Degree in Early Childhood Education
To progress in your early childhood education career and potentially take on lead teacher roles in preschools or childcare centers, an associate's degree in early childhood education or a related field is often necessary. These two-year programs cover a wide range of topics, including child development, curriculum planning, and classroom management, equipping you with the knowledge and skills to support young learners effectively.
Lead Preschool Teacher: An associate's degree can qualify you for a lead teacher role in a preschool, where you'll plan and implement curriculum and promote children's social and educational growth.

Childcare Center Director: Some childcare centers require directors to have an associate's degree, and this role involves overseeing the center's daily operations, staff, and educational programs.
Bachelor's Degree in Early Childhood Education
For those who aspire to become lead teachers in public schools or take on administrative roles in early childhood programs, a bachelor's degree in early childhood education or a closely related field is typically required. These four-year programs provide a deeper understanding of child development and education principles, preparing educators to create enriching learning experiences for children.
Preschool Teacher: With a bachelor's degree and teaching certification, you can teach in public school pre-K programs, preparing young children for their educational journey.

Early Childhood Education Coordinator: This role involves curriculum development, teacher training, and program management in educational institutions or organizations.
Teaching Certification
If your goal is to work in a public school setting, obtaining state teaching certification or licensure is essential. State requirements for certification vary, but generally involve completing an approved teacher preparation program and passing required exams. This certification is critical for individuals who wish to teach in elementary schools or pre-K programs.
Kindergarten Teacher: Teaching certification is typically required for kindergarten educators in public schools, where you'll guide young learners in their academic and social development.

Pre-K Special Education Teacher: Special education teachers in pre-K settings work with children with disabilities, tailoring instruction to meet their unique needs.
Master's Degree in Early Childhood Education
While not always mandatory, a master's degree in early childhood education or a related field can open doors to advanced positions, research opportunities, and leadership roles. These two-year graduate programs offer specialized knowledge and skills that can set you apart in a competitive job market.
Early Childhood Education Consultant: A master's degree can open doors to consulting roles where you advise schools, districts, or government agencies on best practices and policies in early childhood education.

University Professor: If you're passionate about research and academia, you can become a university professor specializing in early childhood education, shaping future educators, and conducting research in the field.
Continuing Education and Professional Development
In the field of early childhood education, learning is an ongoing process. Many states and employers require educators to engage in continuous professional development to maintain certifications and stay up-to-date with the latest teaching practices. This may involve attending workshops, conferences or enrolling in additional courses to enhance your skills.
Early Childhood Education Trainer: With ongoing professional development, you can become a trainer who educates other early childhood educators on new teaching techniques, curriculum updates, and best practices.

Educational Program Coordinator: Coordinators work in educational organizations, ensuring staff members receive regular training to maintain high-quality care and instruction.
CPR and First Aid Certification
Safety is paramount when working with young children. Many early childhood educators must maintain current certifications in CPR (cardiopulmonary resuscitation) and first aid. These skills ensure that educators are well-prepared to respond to emergencies and provide immediate assistance.
Childcare Provider: CPR and first aid certification are essential for childcare providers who care for children in various settings, including home-based daycare facilities.

Preschool Teacher: Many preschools require their teachers to have CPR and first aid training to ensure the safety and well-being of the children under their care.
In conclusion, the path to a career in early childhood education in the United States can involve a variety of certifications and degrees, depending on your career goals and the specific job you aspire to. It's crucial to research the requirements in your state and check with potential employers to determine the qualifications needed for your desired role. Ultimately, a passion for working with young children, along with the right education and training, can lead to a fulfilling and impactful career in early childhood education.
Remember that requirements may evolve and vary by state and employer, so staying informed about the latest standards and qualifications is essential as you pursue a career in early childhood education.